Contact Us
More Storage in Peachtree City is always willing to take your call and answer your questions. We may not have any available space, so get ahold of us to check availability. Thanks!
Frequently Asked Questions
What are your hours?
The office is open M-F 12 PM to 4 PM.
What's up with the cat?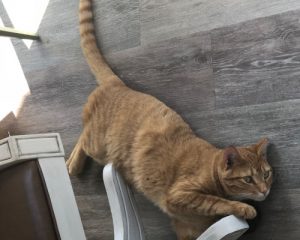 Hi, my name is Hotrod. I was a stray who started living on the property.  I was taken in by More Storage.  I'm well taken care of.   If you see me around, I'm very friendly.
Who's the dog?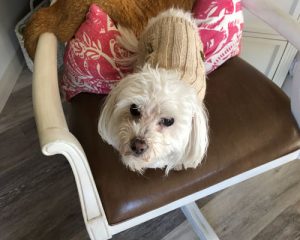 Hi, my name is Libby.  I've been going to work with my human mom  Dixie for 16 years. You may see me in the office, usually taking a nap.
What is the deposit?
No deposit required when you agree to the following: When you move out, take your belongs with you, sweep out the unit, and tell us that you are leaving.
How secure is self storage in Peachtree City?
For starters, More Storage, Inc. is located right in one of Georgia's safest cities–Peachtree City. According to FBI statistics for 2009, Peachtree City has one of the lowest property crime rates in Georgia.
Earl and Dixie have installed a 24 hour video surveillance system, keypad entry and exit, and secure fencing for the property.
We share a parking lot with Randall Rods and Earl's Quality Car Care.   We have outdoor lighting that illuminates the entire area at night.
Can I read a review or testimonial?
Sure, they are all over our site. Here's one:
"I am very pleased with More Storage in Peachtree City. I need a storage facility that I can access when I need to but it also needs to be secured so my property is safe. They have security camera's all throughout the complex and the entry is easy to open and close. I have been a customer of More Storage for years and plan on staying for many more years to come. Thanks Dixie!"
Philip Threlkeld
Electrical & Lighting Solutions
Our Lot is Open 6 AM – 10 PM
+1 (770) 632-9667
299-B Dividend Drive Peachtree City, GA 30269